Revolution RVs and Custom Motorhomes in Nelson
Nelson is considered to have some of the best climate conditions in New Zealand. With expansive beaches and lush national parks, this Tasman Bay facing city is perfect for exploration. Discover beautiful landscapes in the comfort of your custom motorhome.
Campro has a select range of premium caravans and motorhomes. With excellent service solutions such as customisations and repairs, you'll have everything you need to discover all Nelson has to offer and you can do it in style.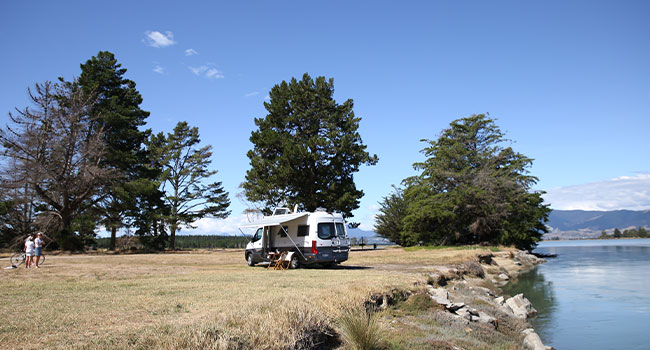 Repair and Renovation Services
Providing professional repair services for motorhomes and caravans in Nelson, you'll never want for support. Our team of technicians are highly skilled in carrying out different types of repairs. From regular maintenance servicing to insurance claim repairs, we have the expertise to address your problems.
We have a full inventory of parts and accessories sourced directly from leading manufacturers. Customise your caravan or campervan with these when you hire our renovation services.